Probate Litigation Attorneys in

Los Angeles California:
818-340-4479
Toll Free in Southern California:
800-300-9977
Click here To email us: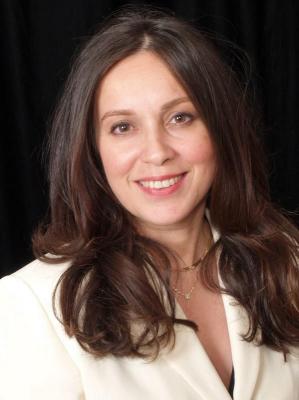 Mina Sirkin, Woodland Hills Estate Litigation Law Attorney
Board Certified Specialist in Estate Planning, Trusts and Probate Law
Trust Litigation Los Angeles
Probate Litigation Los Angeles
Conservatorship Los Angeles
Living Trust Attorney Los Angeles
REAL ESTATE TRANSACTIONS AND TRUSTS



Frequently, clients who have formed trusts will ask: "How will forming a trust help the surviving spouse and beneficiaries save on capital gains taxes in sale of a home?"

Capital gains are generally determined by deducting the "BASIS (tax cost)" or the depreciated deductions, from the sales price. If the property is inherited, the new basis is generally the value of the property at the decedent's death. You should however investigate the basis with your accountant.

If a property is held in community property, or as community property in a trust, the basis of the decedent spouse's half is valued on the date of his or her death. The surviving spouse's basis is then also changed to the date of death value. Therefore, there will be a double step-up in basis.

If the property is held in joint tenancy, only one half of the property basis will be stepped-up. Therefore, one half of the step up in basis will be lost. The best manner of holding title in each situation is different, and you should consult an attorney to help you determine that.

Selling a property once in trust is just as easily accomplished as selling a property that is not in trust. As in a normal sale, it is recommended that you use a competent real estate agent. Once an offer is received, you should then notify the escrow company that title is held in the name of the trust, and the escrow company will insure that the grant deed is properly signed.

If you are a successor trustee of a trust, the best way to sell a home would be to sell it "as is." Although there are limited disclosure requirements with trusts and estates, you are required to inform the buyer of what defects you know to exist that you have learned as a successor trustee. An "as is" sale is not a guarantee for any future liability. An "as is sale" does however put the buyer on notice that he or she should conduct a more aggressive investigation of the property prior to purchase. As in any other sale, the successor trustee of the trust should offer a home protection policy in favor of the buyer. This can cost anywhere between $215.00 and $500.00, but is a good gesture on the part of a seller who wants to quickly sell the property.

More important, if you are a successor trustee of a trust, you want to insure that an affidavit of death of the previous trustee has been filed before you enter escrow. This will require that you have a certified death certificate of the previous trustee, and will help expedite the escrow procedure.

As with all sales, or legal agreements, as a successor trustee of any trust, you should have your purchase agreements reviewed by an attorney, even if you are currently represented by a real estate agent. Real Estate agents will not give you legal advice regarding the implications of your actions.

Mina N. Sirkin and Evan R. Sirkin are partners at the Law Offices of Sirkin and Sirkin. Sirkin and Sirkin has seven office locations available throughout Los Angeles and Orange counties. Their practice is limited to estate planning (Wills, Trusts and Probate). To reach them by telephone, please call 818.340.4479.


OFFICE LOCATIONS
Main Office:
21550 Oxnard Street, Third Floor
Woodland Hills, CA 91367
Phone: 818. 340. 4479
Fax: 818. 340. 7952
E-Mail:
sirkinlaw@aol.com
West Los Angeles
11400 Olympic Blvd., Suite 200
Los Angeles, CA 90064
Tel: 800-300-9977
Irvine
19800 MacArthur Blvd., Suite 500
Irvine, CA 92715
Tel: 800-300-9977
LAX area
6601 Center Drive West, Suite 500
Los Angeles, CA 90045
Tel: 800-300-9977
Downtown Los Angeles
445 N. Figueroa St., Suite 2600
Los Angeles, CA 90071
Tel: 800-300-9977
Glendale
450 North Brand Blvd., Suite 600
Glendale, CA 91203
Tel: 800-300-9977
Pasadena
225 South Lake Ave., Suite 300
Pasadena, CA 91101
Tel: 800-300-9977



If you would like to get more information regarding probate litigation in Los Angeles, California, click here.