Estate Law Litigation Attorneys Woodland Hills & Los Angeles

818-340-4479
Address:

21550 Oxnard St #300
Woodland Hills CA 91367
800-300-9977
Click here To email us: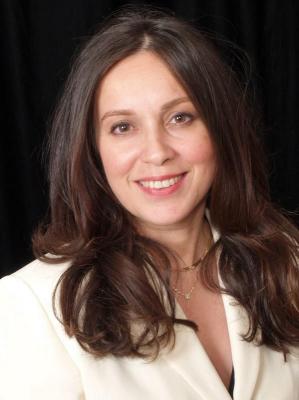 Mina Sirkin, Woodland Hills Estate Litigation Law Attorney
Board Certified Specialist in Estate Planning, Trusts and Probate Law
Trust Litigation Los Angeles
Probate Litigation Los Angeles
Conservatorship Los Angeles
Living Trust Attorney Los Angeles
PROTECTION OF SECOND WIVES IN TRUSTS CASES

Protection of Second Wives against Children of the First Marriage is one of the most common themes in trust and estate litigation in Los Angeles, as well as in estate planning. Our trust attorneys are frequently asked questions as to assess what assets would go to the second (or third) wife, and what assets will be distributed to the children of prior marriages.

Control v. Distribution:

In some cases, the disputes revolve around who ultimately has control of the assets. In other cases, trust disputes focus on who will be in control of the distribution, and when the distribution will happen. When a spouse becomes incapacitated, the focus is initially on control, but it soon changes to distribution. Control of assets either under a power of attorney, in trust, or in a conservatorship can ultimately determine who gets the assets.

Timing and Manner of Trust Distributions:

When preparing an estate plan for couples with prior marriages, one of the main questions is when will the distribution to the children from the first marriage occur. Safeguards can be placed to protect the second wife, as well as the children to insure that the distribution plan cannot be thwarted by anyone. At times, we use professional fiduciaries to manage the distribution to avoid conflicts between the second wife, and the children.

What if your spouse tried to name someone else as a beneficiary of a community property life insurance or annuity?

If your spouse has named someone else other than his/her spouse as a beneficiary of a life insurance, annuity or an IRA, without your written consent, you may set aside your 1/2 right in that asset and reverse the beneficiary designation as to one half. Call us to discuss how we can help you recover your community assets.

Mina Sirkin is a Certified Specialist Trust Litigation attorney , and and expert Estate Planning Lawyer in Los Angeles. Appointments can be made by calling Karen Reyes, at 818.340.4479 or by email: Info@SirkinLaw.com.




Mina N. Sirkin and Evan R. Sirkin are partners at the Law Offices of Sirkin and Sirkin, and elder law and estate law firm in Woodland Hills. We have helped thousands of people with advance elder law planning in Los Angeles County to reach their goals. To reach our elder law and trust attorneys by telephone, please call 818.340.4479 or email us at Info@SirkinLaw.com.


OFFICE LOCATIONS
Main Office:
21550 Oxnard Street, Third Floor
Woodland Hills, CA 91367
Phone: 818. 340. 4479
Fax: 818. 340. 7952
E-Mail:
sirkinlaw@aol.com
West Los Angeles
11400 Olympic Blvd., Suite 200
Los Angeles, CA 90064
Tel: 800-300-9977
Irvine
19800 MacArthur Blvd., Suite 500
Irvine, CA 92715
Tel: 800-300-9977
LAX area
6601 Center Drive West, Suite 500
Los Angeles, CA 90045
Tel: 800-300-9977
Downtown Los Angeles
445 N. Figueroa St., Suite 2600
Los Angeles, CA 90071
Tel: 800-300-9977
Glendale
450 North Brand Blvd., Suite 600
Glendale, CA 91203
Tel: 800-300-9977
Pasadena
225 South Lake Ave., Suite 300
Pasadena, CA 91101
Tel: 800-300-9977



If you would like to get more information regarding estate law litigation in Los Angeles, California, click here.